Behind our leathers is a 100% traceable supply chain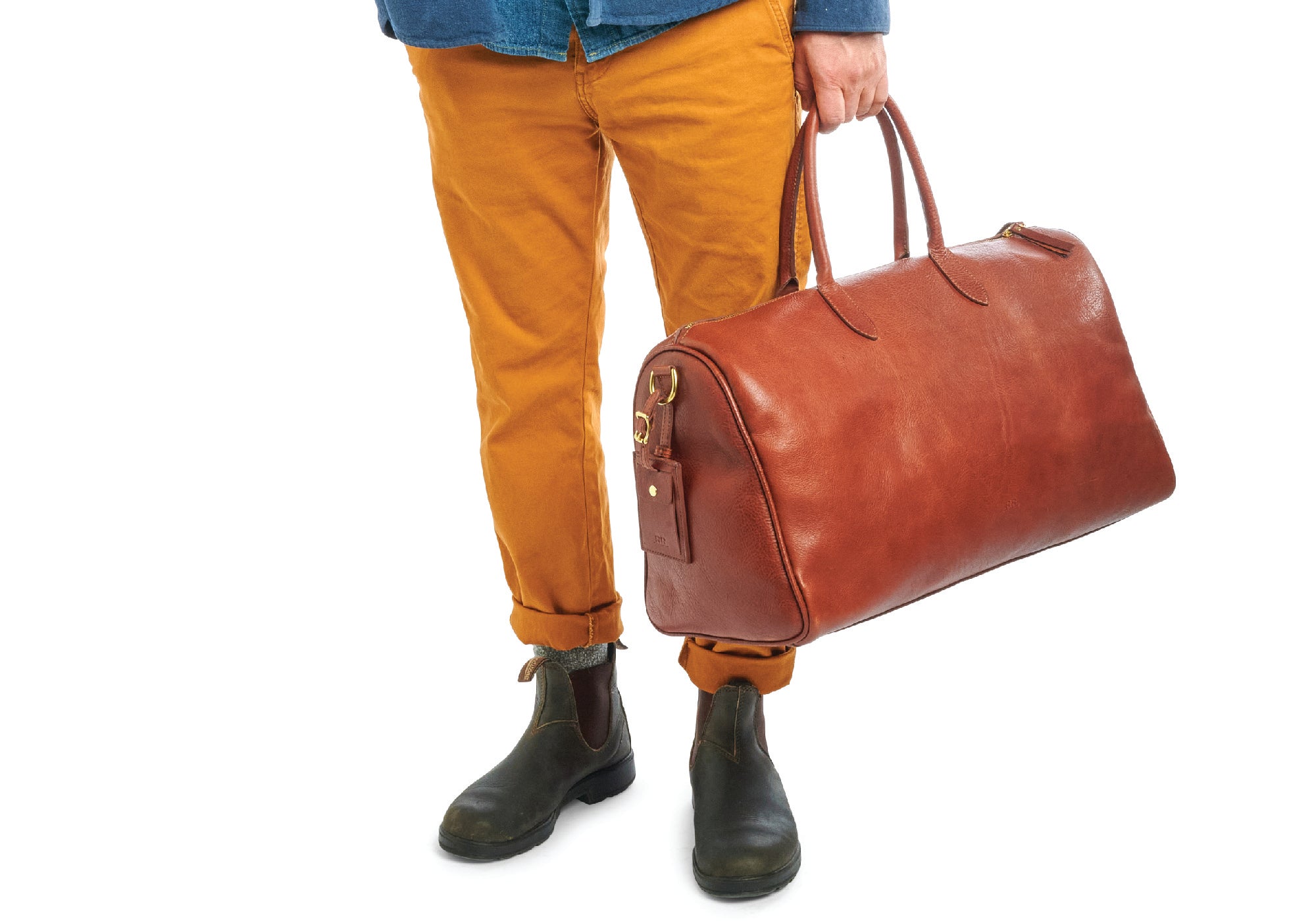 Extracting the raw materials that are made into the things we love can have a profound environmental impact. That's why traceability is so important. In fashion, the majority of the commodity leathers come from systems that encourage deforestation. At Range Revolution, we've built a different kind of supply chain, one that values the health of soils, water and ecosystems as much as it values the product.
All of our ranching partners are in the United States, and our leathers can be traced back to the exact ranch the cattle came from. To be sure our hides come from holistically managed rangelands, we work exclusively with ranches that participate in a third party ecological monitoring protocol called Ecological Outcome Verification, created by the Savory Institute. 
This supply chain also reduces waste. For decades, hides from these ranches were thrown in the trash. Low import costs and economies of scale meant that it was cheaper to source hides from large overseas operations than from the mid-size systems that most family ranches in the US are part of. When you choose a timeless Range Revolution bag, you can feel good about your purchase, knowing that you're helping to keep hides out of the trash, and support ranches that are regenerating the lands in your backyard. 
At Range Revolution you can feel good about the leathers that create our timeless designs; they come from ranches that are regenerating the lands in your backyard, and we are keeping these valuable natural materials out of the trash. 
Beautiful leather goods that align with your values.
We keep our supply chains close to home to reduce greenhouse gas emissions. All of our hides come from ranches in the US.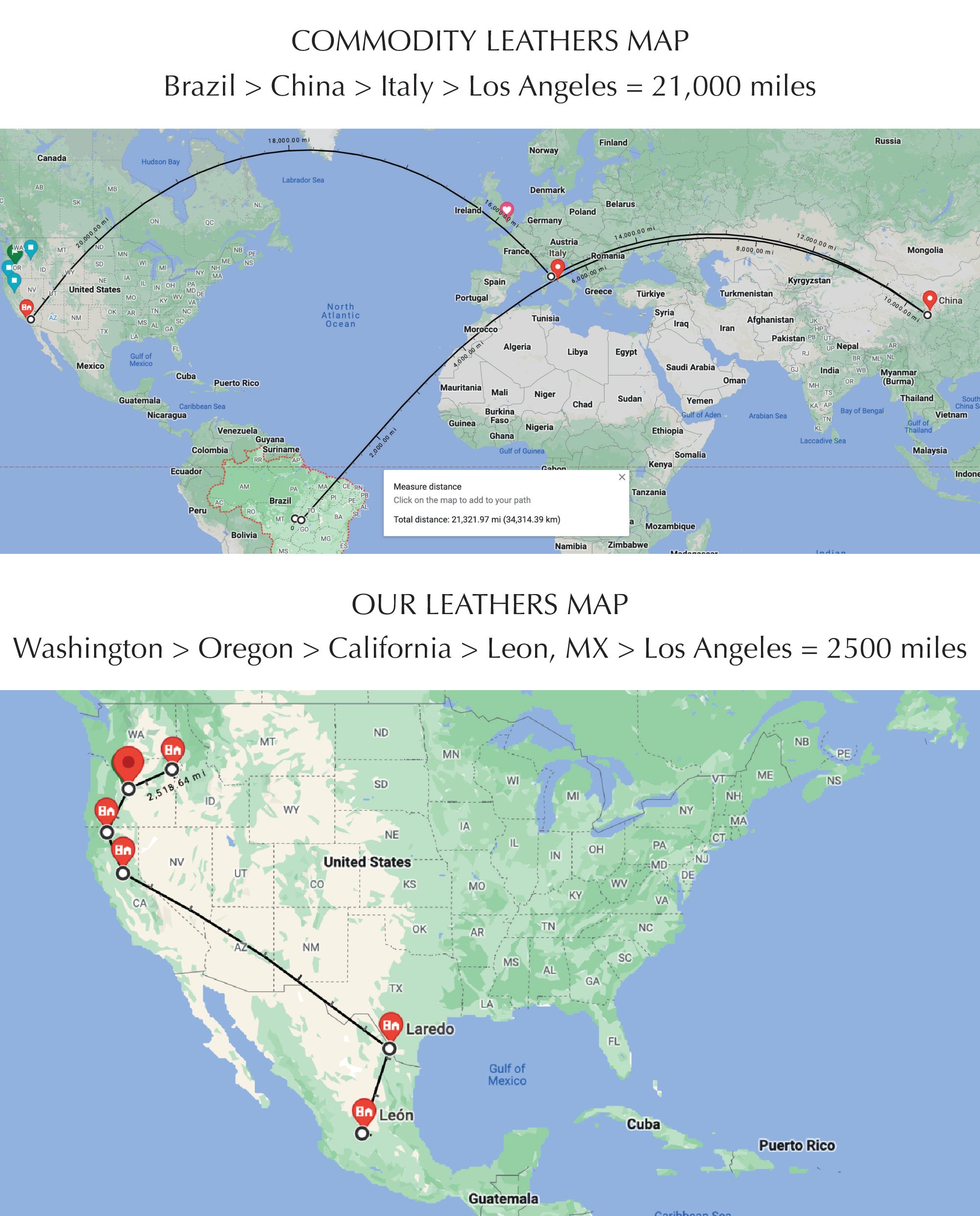 The Journey from Ranch to Finished Product:
Commodity leather supply chains often result in materials traveling over 21,000 miles around the globe before landing in a consumers hands. Range Revolution leathers travel approximately 2500 miles from the ranch to tannery to manufacturer to warehouse.